Bespoke Solutions
We work with you to understand your team's learning and development needs to produce solutions tailored to the specific requirements of your organisation.

Working with global multinationals, medium-sized and public sector organisations, CRF Learning has developed a flexible and cost-effective approach to delivering impactful courses with immediate outputs in both face-to-face and online environments.
Why CRF Learning?
Everything we do is driven by the unique challenges our clients face.
Uncover your real team and organisational needs
Our fundamental belief is that HR starts with the business and drives organisational performance.

We're not afraid to challenge your thinking to help you uncover and understand what you really need – not just to develop your team, but deliver business impact.

30+ years of experience underpinned by research
Our extensive network allows us to build an experienced faculty comprising of business leaders, educators and HR practitioners.

Our flexibility and range of learning resources allow us to create and deliver learning to suit your needs.
Experiential, engaging and practical courses
Our methodology is based on the latest theories of adult learning. It's not a PowerPoint fest, but experiential, engaging, and relevant.

We focus on ensuring our learning has practical and immediately applicable outputs whether delivered in-person, online or blended.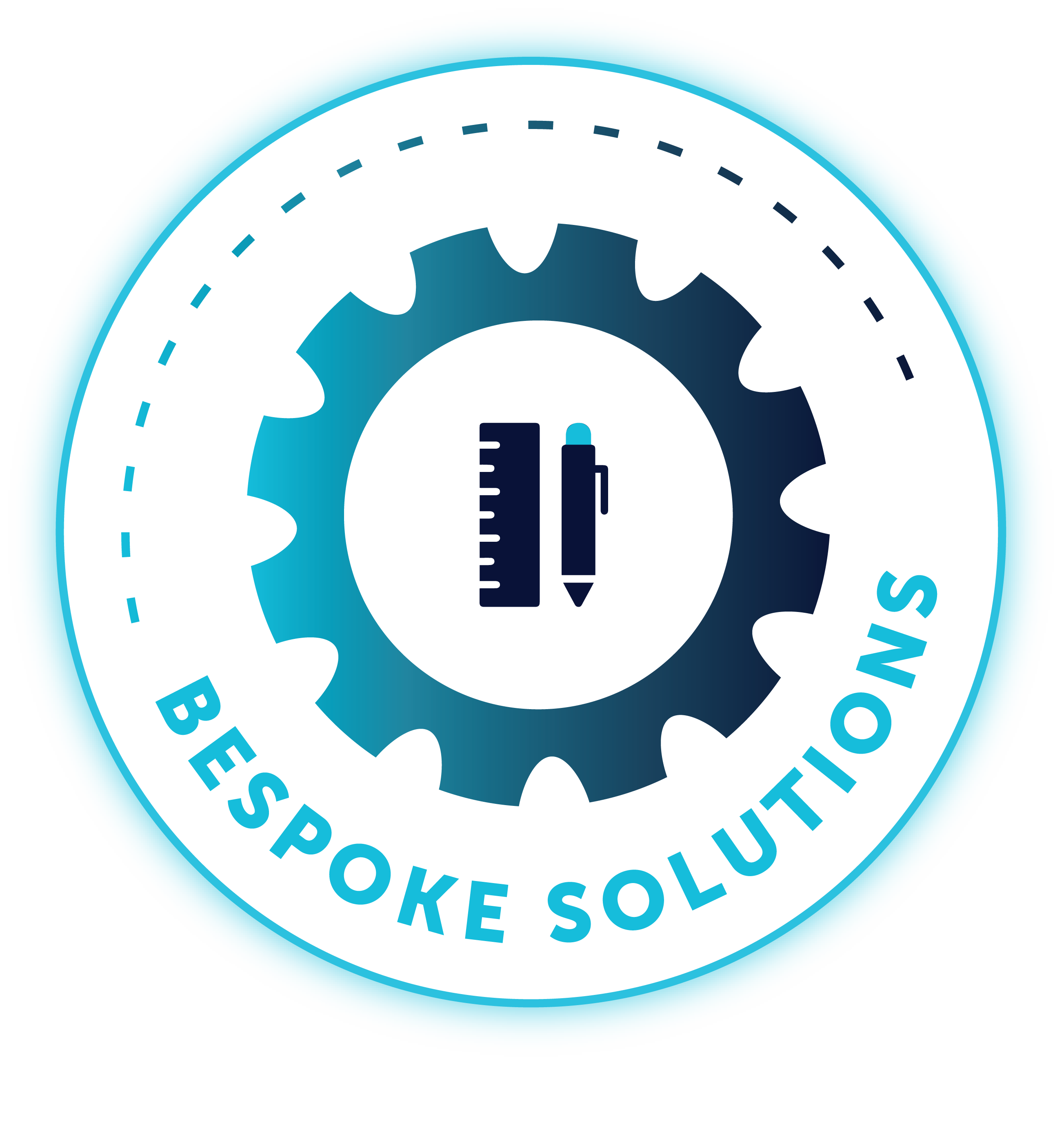 CRF Learning has co-created over 40 bespoke HR capability development programmes, delivered in both face-to-face and online environments, attended by over 1,000 professionals around the world.

Complete the form below to discuss how we can help build capability in your team.
Delivers capability development
As well as delivering custom-versions of our Open Programmes, and enhanced team-based On Demand solutions, CRF Learning delivers capability development on an array of people and organisational development topics, incorporating personal skills and addressing organisational challenges including:
Developing a Commercial HR Function
HR Business Partnering
Value Creation
Strategic Workforce Planning
Organisational Agility
Talent Planning
Strategic Thinking
Stakeholder Management and Influencing
Dealing with Ambiguity
Political Savvy

CRF Learning have proved to be an essential partner as I look to build the capability of my HR team. They have been collaborative in co-designing a bespoke cost-effective solution which has evolved from face-to-face sessions to a purely digital experience run for almost 250 participants in Australia and the US in five sessions per week spread over eight weeks. The impact has been immense and I look forward to continuing into the next phase of our partnership.

Chief Human Resources Officer, Avanade

We approached CRF Learning with a view to buy the 'HR Business Catalyst Programme' off the shelf. We subsequently ran a prototype of the programme with our audience. That gave us the opportunity to discover the agility of CRF, their ability to focus on the needs and culture of their client, and their commitment to make it right for the learner. We very much enjoyed this co-creation journey: the new 'HR Business Catalyst Programme' is now a great asset in our role based learning curriculum.
Global Head of Learning, HSBC

What was evident throughout our learning process was your passion for HR and the drive to help us be the best we can be. Your 'challenge' always felt like it was coming from this place, so was consistently well received, as well as your support and readiness to share research relevant to what we're seeking to achieve. Overall, a very good process which has enabled the function here to step out of its comfort zone and begin to build confidence and clarity in the way that we operate.
L&D MANAGER, KAUST

We were delighted to co-create a programme with CRF that would build the capability of our global HR team, specifically around business consulting skills. We were presented with practical models and insights which were specifically tailored to our business needs. Thanks to the CRF team for designing and delivering this exceptional programme which we all enjoyed and benefitted from.
HRD, Mott Macdonald

Nick is a force of nature! He delivers a heady combination of passion, wisdom and knowledge with warmth and compassion. His ability to convey complex ideas and bring subject matter to life through storytelling is immense. I can't recommend CRF Learning enough – a brilliant learning partner with absolute commitment to HR as a source of real business value.
HEAD OF CAPABILITY DEVELOPMENT, ROLLS ROYCE

I can thoroughly recommend CRF Learning for anyone looking to build HR capability. Nick focuses discussions and learning on the business and the all-important 'so what?'. Drawing on a wide-ranging career to bring personal experience adds colour and relevance to the learning and pulling in great additional Faculty from the CRF community.
Nick retains a rare and infectious enthusiasm for this subject.
VP HR Trading and Supply, Shell
FEATURED FACULTY
Nick Holley is Director of CRF Learning and has responsibility to provide development for HR teams and senior professionals. Prior to joining CRF, Nick spent 10 years at Henley Business School where he was a visiting professor and Director of the Centre for HR Excellence. He has developed and delivered HR capability programmes for organisations across the UK and Europe, and internationally.
NICK HOLLEY
Director, CRF Learning
John Whelan is former UK HR Director of BAE Systems, the FTSE 100 defence, security, and aerospace company and who's experience and strengths lie in business and HR transformation, Organisation Development and Employee Relations. Prior to BAE Systems, he held a variety of HR roles in engineering, technology and manufacturing businesses across the telecommunications and semi-conductor industries including Matra-Marconi Space where he was HR Director for the UK and latterly, Group HRD. He was awarded an MBE in 2019 for services to industry and equality.

JOHN WHELAN MBE
Director, CRF
Gillian Pillans previously worked as a senior HR practitioner and OD specialist for several organisations including Swiss Re, Vodafone and BAA. Prior to her HR career, she was a management consultant with Deloitte Consulting and is also a qualified solicitor. As Research Director at CRF, Gillian has written many reports on subjects including HR strategy, organisation design and development, leadership development, talent management, coaching and diversity.
GILLIAN PILLANS
Research Director, CRF
Ali Akkaya is a forward-thinking professional with a deep passion for emerging technologies, innovation, and educational technology. Having worked in various roles, Ali has cultivated a wealth of experience in digital transformation, information technologies and project management. As Digital Operations Manager, Ali takes the lead role in developing and implementing CRF's technology roadmap, driving efficiency and business growth.

ALI AKKAYA
Digital Operations Manager, CRF
Karen Clark is a Director at PARC and leads on content creation, member and partner engagement. She is a contributor to PARC's programme and a facilitator on the bi-annual PARC Masterclass which aligns with her interest in the development of capability in the areas of reward, performance and wellbeing. She is also instrumental in the design and delivery of PARC's bespoke learning products. Karen is also Director at Strategic Dimensions, a leading HR recruitment firm. Her first career was as a lawyer in the TMT sector. She is also an EMCC qualified coach.
KAREN CLARK
Director, PARC
Phil Wills advises and assists PARC in the development of its programme of events. His previous corporate roles included Global Head of Reward for Reed Elsevier (RELX), ICI, and Diageo. Since 2010 he has established an independent consultancy to provide strategic reward support, focused on the delivery of business strategy and organisational performance. His other major focus is as coach to newly appointed (or aspiring) corporate HR Directors on all areas of reward strategy and delivery (including incentive plan design and corporate governance effectiveness).
PHIL WILLS
Associate Director, PARC
William Pasmore is a Professor of Practice at Columbia University in New York, where his specialty is change leadership. As an author and editor he has published over 30 books and numerous articles on the topic. During his career, he has been a professor, a full-time consultant, a member of three executive teams, and a CHRO. He leads his own firm, Advanced Change, which specialises in helping purpose-driven organisations transform to achieve their aspirational goals.
WILLIAM PASMORE
Professor, Columbia University

Emma Lucas is a highly skilled coach, trainer, facilitator and consultant with over 25 years' experience. Working across multiple sectors, Emma has held significant functional leadership roles in HR, Learning and Talent. She has managed local and global teams and has always had a passion for developing talent. Key roles include Group Head of Talent at Marks & Spencer, Head of OD and interim HRD at Connect Group, Global Head of Talent at Thales and various HRBP and L&D roles in Tech and Engineering organisations. She is passionate about developing HR professionals and enjoys delivering hands on practical advice.
EMMA LUCAS
Coach, Trainer, Facilitator and Consultant
Nick Kemsley brings a wealth of experience in the HR arena. His career spans many sectors and combines 20 years' corporate experience as a senior HR leader and in wider business roles, plus several years in organisational consulting and HR capability development and research. Nick works with C-Suite teams and HR leadership teams around the world. He specialises in aligning organisation to strategy and increasing HR functional and individual effectiveness in the context of the new economic landscape.

NICK KEMSLEY
Associate, CRF Learning
Andrew Mayo spent 30 years in international corporate environments, moving from production management to HR and in several industries. He has since combined an academic contribution to postgraduate students by leading an international consultancy. He has published seven books and numerous articles, specialising in HR Analytics, HR Strategy, L&D and Organisational Development. For 15 years he worked as Programme Director at London Business School and has also held ChairPerson positions in not for profit organisations, including the UK based HR Society.

ANDREW MAYO
Professor of Human Capital Management, Middlesex University
Anushia Reddy is globally experienced and has worked in a number of large and complex organisations across Pharmaceuticals, Financial Services, Manufacturing and Retail sectors. She is trained as both an Occupational and Coaching Psychologist, has a qualification in Neuroscience and is a member of the Ashridge and Duke CE Coaching Faculty. Anushia works with individuals, teams and organisations to create pragmatic and evidence-based solutions for business goals which more mindfully and intentionally shape a future of effective performance whilst maintaining wellbeing.
ANUSHIA REDDY
Global Talent Management Strategy, Exec. and Leadership Capability Coach
Julia Dell has held numerous senior People Leadership roles including Global Chief People Officer, Deluxe, Showtime Arabia, as VP HR and Yahoo Europe as Senior HR Director. She consults as a Strategic People Consultant, Coach and Key Advisor to Leadership teams and CEO's, for Whitestuff, Babylon, Arsenal Football Club and more recently a purpose driven consultancy Kin&Co. She has delivered many change management learning and leadership development programmes. She holds a law degree, is a trained coach and CIPD & BPS Level A&B qualified. She has previously Chaired HR synergy and sharing of best practice groups amongst the community of HR professionals.
JULIA DELL
People and Transformation Lead
Mandy Bromley is an Organisational and Leadership Development professional with 20+ years' global experience with multi-nationals Cadbury Schweppes & Unilever. She now runs her own consultancy where her focus is helping organisations, teams and individuals reach their highest potential.
One of her key areas of focus is in enabling high-performing teams and she has worked with a number of senior teams to develop enhanced ways of working and high performance. She has a Doctorate from Henley, an M.Sc. in Organisational Consulting from Ashridge, and is also an APEC accredited Coach.
MANDY BROMLEY
Organisational and Leadership Development Professional